It's summertime in Florida and the weather has not been kind to its residents. A dip in the pool can be a welcome relief from high temperatures in the triple digits.
Whether you want to cool off in the afternoon or soak the stress of the week away, a pool can fit your need for some water therapy.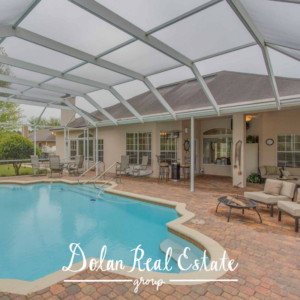 1. Give yourself more room for entertaining. An in-ground pool surrounded by pavers can add plenty of square feet for outdoor parties.
2. Soak up some Vitamin D. Lather up with some sunscreen and enjoy the warm rays of the sun.
3. Exercise. Get in a private session of water aerobics. The resistance of the water is more gentle on the joints than high-impact cardio.
4. Encourage quality family time. Weighted pool toys and contests for who can hold their breath the longest will be the beginning of some fun memories.
5. Create a stress-free environment. Wind down from a long day with a glass of your favorite beverage and turn on the jets and fountain for some tranquil white noise.
6. Extend your vacation. Why save swimming for a weekend getaway? Use your pool at your convenience and feel like you live in a resort.
7. Add visual interest to your yard. Creative landscaping and a talented pool installer can match the style of your home and create a beautiful addition to your yard.
With a heater and a good pool filter, you can swim year-round in your backyard pool. Need more reasons to convince the rest of the family? Contact Carol about her recent pool installation.
Need a good pool vendor? Contact Chrissy for our list of pool vendors.