First impressions are everything! When it comes to selling a home and attracting potential buyers, appearance can make or break a sale, especially in a competitive market!  Almost all buyers these days start their home search online, which means the first impression they get of your home is the posted pictures. Home staging will create the beautiful and professional look needed for your property to stand out to buyers who are scrolling through real estate websites. Instead of seeing cluttered, dark rooms with outdated furniture and family portraits to distract them, they will see a beautifully presented home they will want to see in person.
A staged property will always immediately stand out, and draw more interest!  If people don't like what they see online, there's a good chance they'll pass on seeing it in person. If there's more than one home for sale in your neighborhood, staging can also help your home stand out from your neighbors. This can be especially important if your home is older and going up against new construction.

Before and After Staging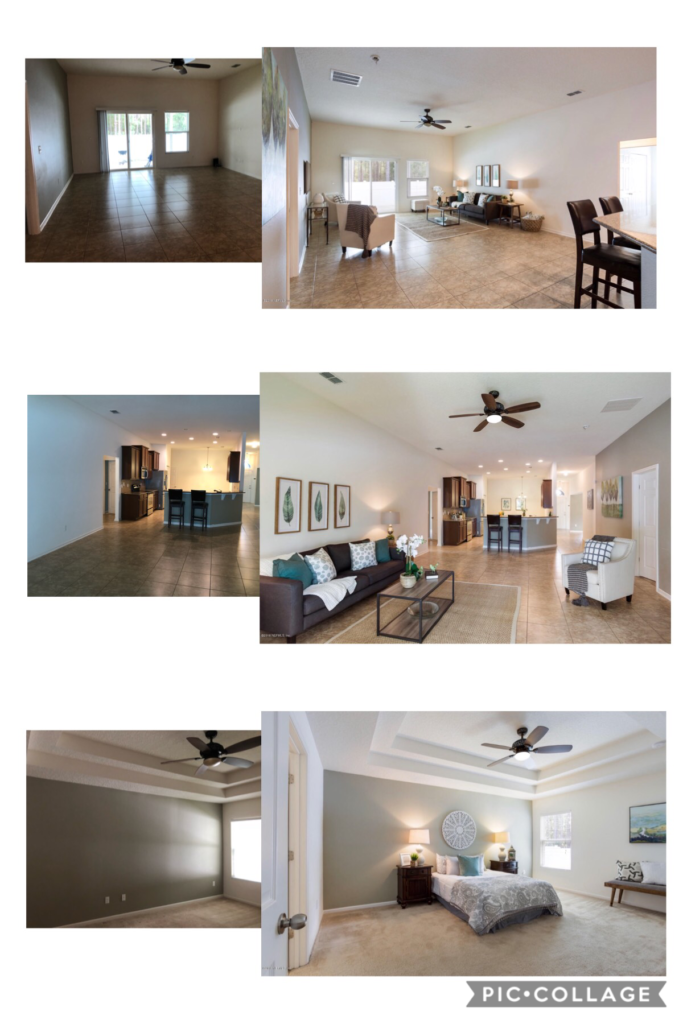 One of the greatest benefits of staging vacant homes is the fact that it helps downplay a property's flaws and highlights its best features. When buyers walk into an empty room, their eyes will immediately be drawn to anything negative/flawed. When a room is staged, flaws are no longer the focus of the space, and instead buyers will see the fireplace that's highlighted by the artwork above it, or the beautifully styled built-ins!  Similarly, vacant rooms will appear smaller when empty than they do when furnished, making staging a must! A buyer might walk into a bedroom and think it's too small to fit a queen bed and dresser, but if the small room is staged buyers will see just how much and what type of furniture they can actually fit inside! It's all about how the space is presented, and staging helps present every room in its best light!  

Before and After Staging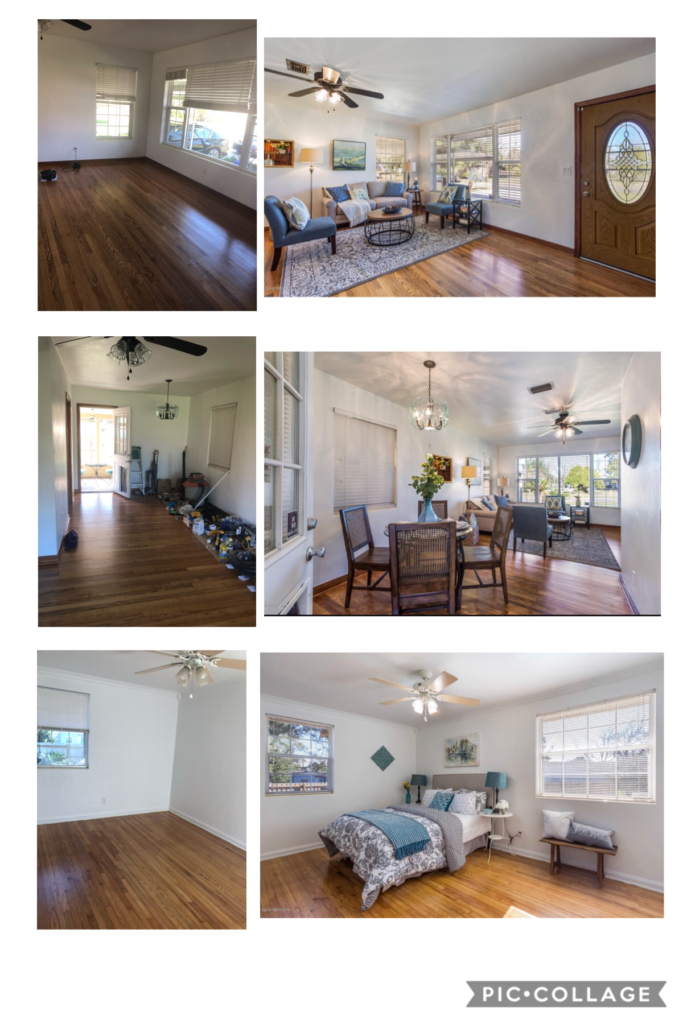 Heather Jones | Owner/Designer of STAR STAGING AND DESIGN