"There aren't five top things to look for." Troy Rourke of House Authority Inspection Service, LLC set us straight on the things he looks for in a home inspection. "Each home has unique defects and I work hard to find all of them."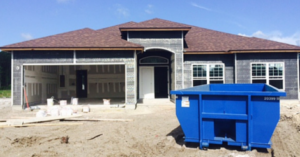 Your house is one of the biggest investments you'll make. Put your mind at ease when you are purchasing your next home and use a home inspector to make sure everything is as it should be. From the foundation to the roof, you want to have a general idea of what will need to be replaced in the near future and what items you can address in years to come.
Troy did give us a big 5 for the types of problems he finds during inspection:
• Roof. A structure without a solid roof has the potential to cause many headaches down the road. A licensed home inspector will climb up on the roof to make sure shingles and other materials are in good shape.  They should also be able to give you an idea of how long it will be until you will need to replace the roof due to natural wear and tear.
• Plumbing. A home's plumbing system affects everything from appliances to kitchen and bathrooms. Your home inspector will check for water pressure, maintenance of pipes, and solid connections. Both new construction and older homes will benefit from an expert eye on the pipes.
• Structural. Damaged or broken roof trusses and sagging walls are among the things a home inspector might find. They are also trained to find more subtle problems like a sinking foundation.
• Electrical. Wiring is at the top of the list of something you don't want to fix with a DIY project. Leave electrical code and missing outlets to the professionals.
• Heat and AC. While winters in Florida can be fairly enjoyable, summers can be brutal. A home inspector can check the intake in each room and make sure everything is functioning at its best.
Whether you are purchasing new construction or a resale, you always have the option to hire your own home inspector. You can reach out to Chrissy for our list of vendors next time you want to schedule a home inspection.